Recent improvements have been made to the relocated river takeout across the Colorado River from the now-abandoned Hite Marina. Within the last three weeks, the boat ramp has been widened into a fan shape allowing for more activity in anticipation of the summer Cataract Canyon season. The bottom portion is steep and the soil soft, making it difficult to load heavy boats onto trailers at current levels, but with use the soil should compact and higher river levels at runoff will allow for takeout at the ramp's higher, gentler slope. Also, Glen Canyon National Recreation Area has placed two marina latrines at the site.

The river is running free as far west as is visible from the Hite Overlook, which is accessed from Highway 95 west of the ramp turnoff. The current appears strong and there are midstream sediment and rock islands from the ramp down to the much reduced Lake Powell. Vast amounts of gray sediment have been deposited by the reservoir in the valley surrounding Hite Marina, as evidenced by sand banks as high as 20-30 feet above river level. The river is obviously carrying a large sediment load, appearing almost as a slurry.

Also apparent from the Hite Overlook are many remnant ponds, some quite large, of former lake water now dammed by sediment. Birds, frogs and other wildlife (including mosquitoes) in the area are quite evident in stark contrast to the days of high lake water. Although grass, too, is in evidence, the dominant flora are tumbleweed and tamarisk.

The new rapid above the boat ramp has diminished somewhat since being reported in our Riverwire two weeks ago. A wide, smooth tongue has developed in the river's left side and it should not interfere with river takeouts. The water depth at the ramp is shallow at the current river level.
A sediment survey trip was preparing to launch a downstream run to the reservoir last Saturday utilizing an 18' cataraft powered by a 25 hp motor, taking out at Bullfrog Marina on Monday.

Photos: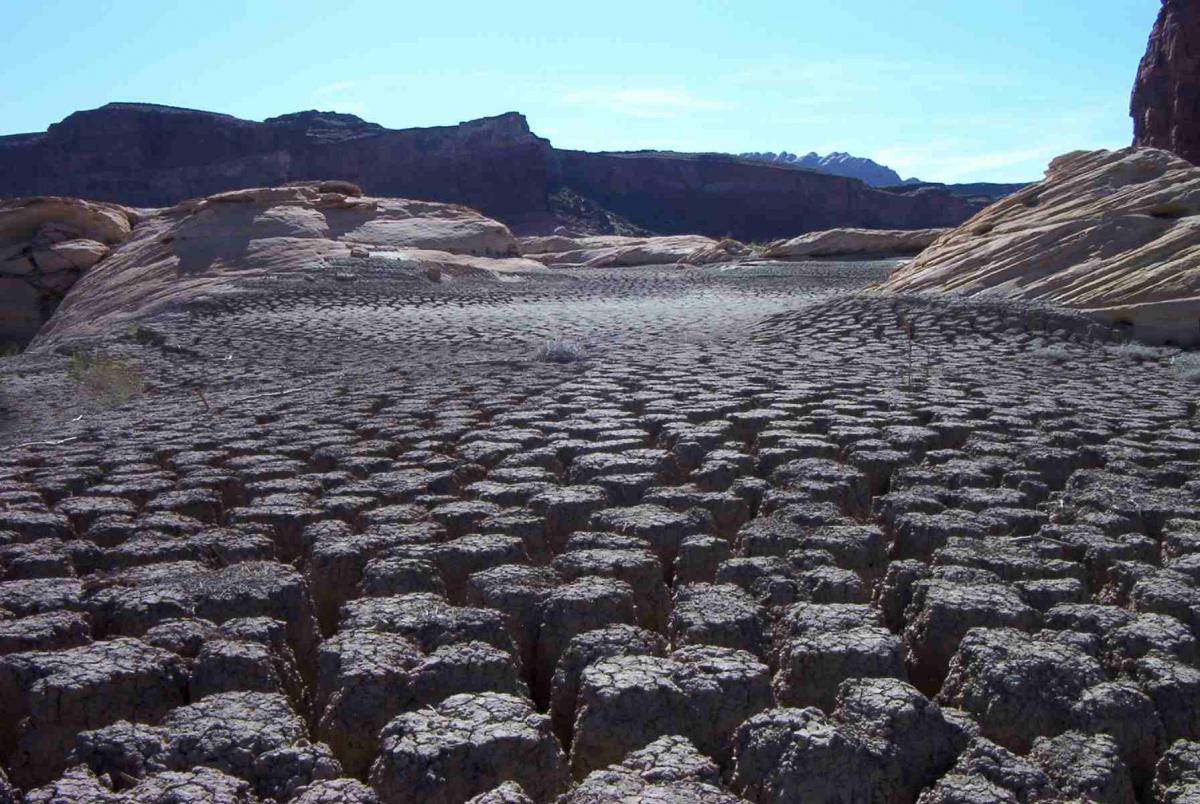 Cracked dried mud flat above ramp at Hite.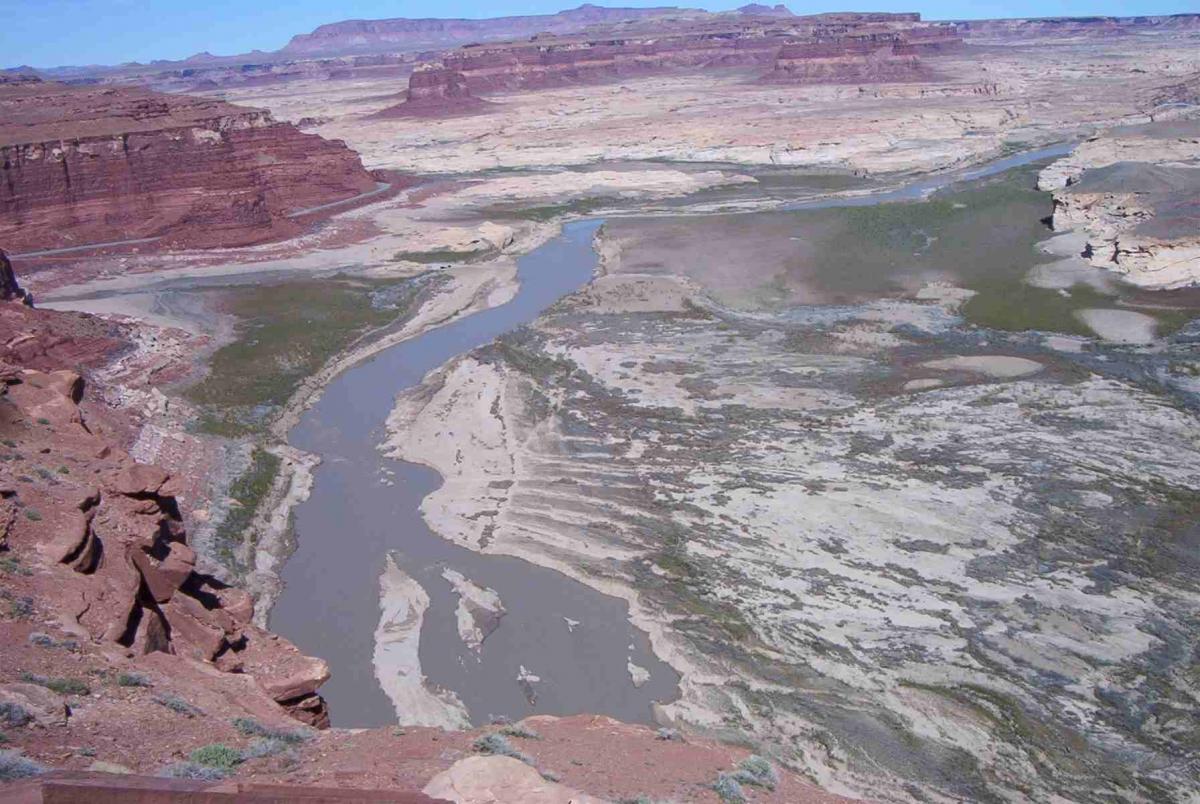 Upstream view of river from Hite Overlook. Boat ramp appears on left side of river above center. The confluence with the Dirty Devil River can be seen upriver of the ramp.


Large sediment-dammed lake remnant can be seen at base of cliff near center in this downstream view.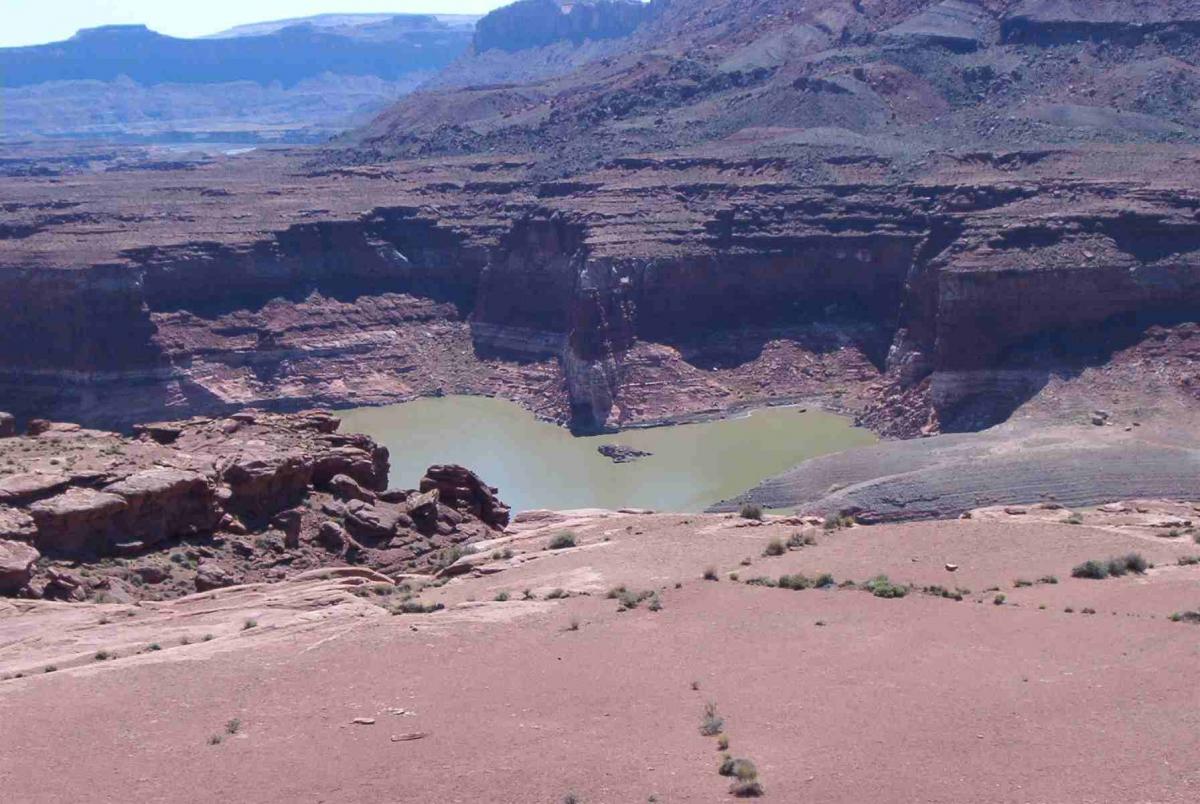 Sediment-dammed lake remnant in North Wash west of Hite Overlook.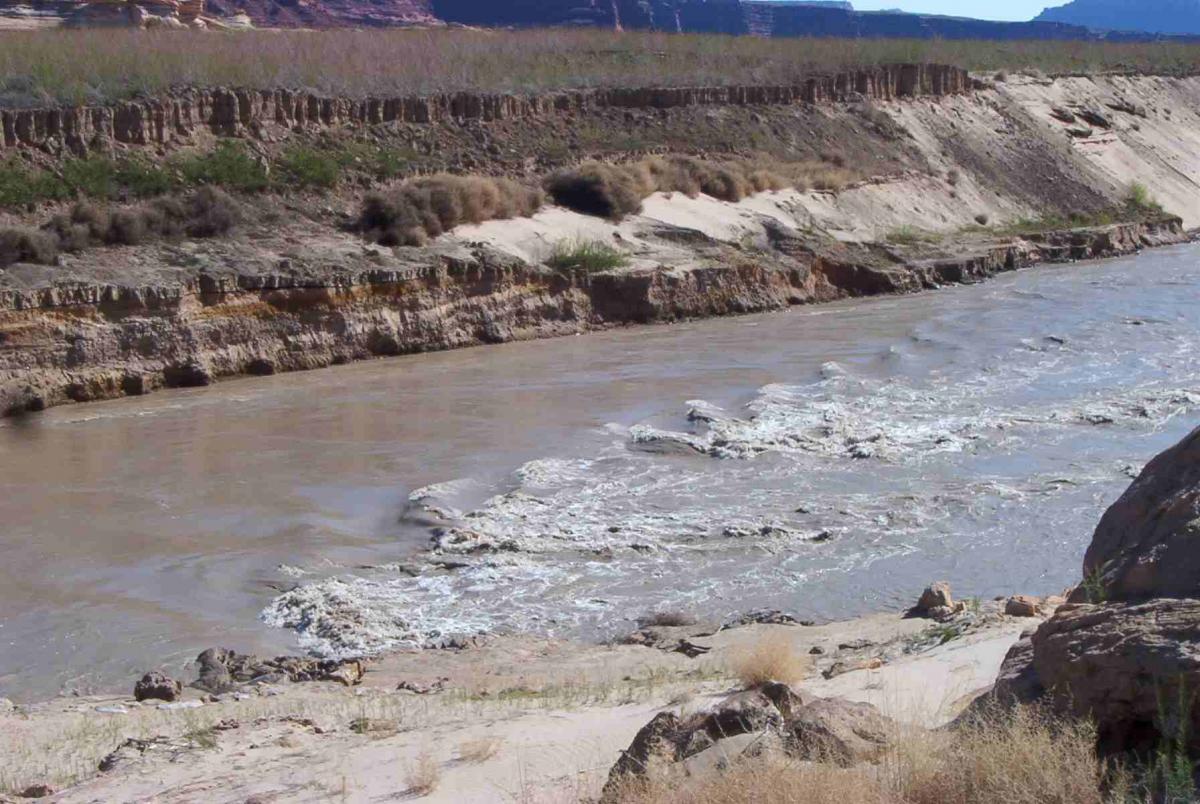 Rapid above new boat ramp at Hite.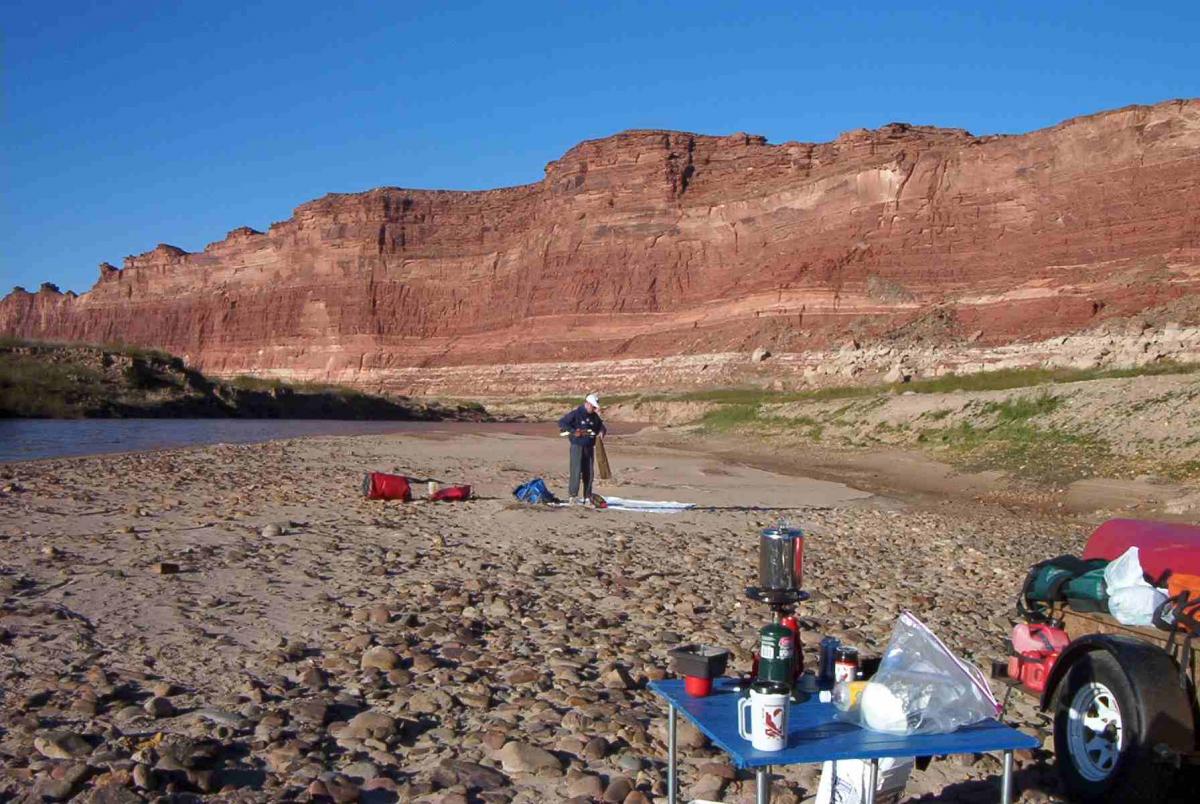 Cobble bar adjacent to and just below new Hite boat ramp.